Our Pride, Our Clients.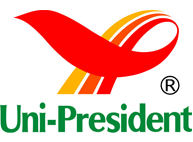 Uni-President Enterprises Corporation (UPEC) was founded in YongkangCity, TainanCounty on August 25th, 1967. To date, apart from its operations in the food manufacturing industry, it has always been alert to the changes of time and consumers' lives styles in order to continue in the expansion of new businesses and growth. By investing the right products or industries at the right time in the right market, and integrating available resource for optimal utilization, UPEC has accomplished outstanding achievements. UPEC's success has indirectly promoted the prosperity of society and growth of national economy.
Universal Robina Corporation (URC) is one of the largest packaged food companies in the Philippines and the dominant market leader in snacks, candies, chocolates, biscuits, cup noodles and canned beans. It is also a formidable market challenger, as either the second or third leading player, in instant noodles, coffee, ice cream, pasta and tomato-based products.
Its leading brands include Jack 'n Jill, Cloud 9, Nips, X.O., Maxx, Dynamite, Cream-O, Presto and Great Taste. Part of its stable are Nissin and Hunts, from its joint venture with Nissin Food Products Co Ltd Japan on cup noodles and Hunt-Wesson Food Inc USA on tomato-based products, respectively.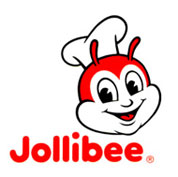 Jollibee is a phenomenal success story: what began as a two-branch ice cream parlor in 1975 offering hot meals and sandwiches became incorporated in 1978 with seven outlets to explore the possibilities of a hamburger concept. Thus was born the company that revolutionized fast food in the Philippines.
In 1984, Jollibee hit the P500 million sales mark, landing in the Top 500 Philippine Corporations. In 1987, barely 10 years in the business, Jollibee landed into the country's Top 100 Corporations. It became the first Philippine fast food chain to break the P1 billion sales mark in 1989. In 1993, Jollibee became the first food service company to be listed in the Philippine Stock Exchange; thus broadening its capitalization and laying the groundwork fo r sustained expansion locally and beyond the Philippines.

Greenwich Pizza is one true Filipino pizza chain – a small entrepreneurship that made an extraordinary leap to the big league. What started out as a small over-the-counter pizza store in the Greenhills Commercial Center in 1971, is now the Philippines' biggest pizza chain.
The initial steady growth of its business is credited to the entrepreneurial spirit of Mrs. Cresida Tueres. By 1994, her store counter grew to 50 branches. It was then that fast food giant Jollibee Foods Corporation saw the great potential in venturing into the growing market of pizza and decisively obtained a deal, acquiring 80% of Greenwich shareholding. The new company became known as Greenwich Pizza Corporation and went through exciting rapid developments with the mobilization of experienced marketing and operations teams.

Monde Nissin Corporation has been giving the Filipino consumers high quality products and excellent service for almost 23 years now. Incorporated in 1979, the first Nissin biscuit rolled out of the Laguna Plant in June of 1980. Since then, Nissin Biscuits has been a consistent top biscuit player in the market. Among the first fast selling biscuits were Nissin Butter Coconut and Nissin Wafer.
With the company's drive for excellence and continuous innovation, from the company's initial line of cookies, crackers and wafers, Monde Nissin subsequently ventured into instant noodles in November of 1989.

We create unique scent & taste experiences people love.
IFF is committed to the fulfillment of our Vision through a powerful focus on Customers, People and Innovation.

As a leader in worldwide distribution of food products, Hormel Foods International serves the consumer and food industry with more than 20 leading brands of quality food products. Our array of products includes fresh pork, turkey, a variety of prepared meats, ethnic lines of foods and many grocery items. Brands names such as Jennie-O Turkey Store® products, Stagg® chili, SPAM® family of products, Dinty Moore® stew, Marrakesh Express® Mediterranean products, Black Label® bacon and House Of Tsang® sauces are a few of the brands we provide for consumers seeking value and quality.
Over a hundred years after it first started operations in the country, Nestle Philippines, Inc. (NPI) today is a robust and stable organization, proud of its role in bringing the best food and beverage throughout the stages of the Filipino consumers' lives.
The Company employs 3,700 men and women all over the country, and is among the Philippines' top corporations. Its products are No. 1 or strong No. 2 brands in their respective categories.
Republic Biscuit Corporation(Rebisco) is a Philippine manufacturer of biscuits and snacks based in Novaliches, Quezon City, Philippines.
It was established in 1963, founded by Jacinto Ng. Generations of Filipinos have been enjoying Rebisco's basic portfolio of biscuits and now its wide range of snack foods.
Leslie is a snack food company that has been making great snacks since 1972.
We invented Clover Chips.
This unique corn and tapioca snack is a true Filipino invention that have been exciting snack lovers the world over. (Yup, it's been shipped & sold to many destinations worldwide. Keep the fan mail coming!)
We're committed to making snacks that are truly healthy, fortifying them with vitamins to improve everyone's nutrition. Where we can use less oil, salt, and MSG, we do. The fact is that Clover chips has one of the lowest levels of all three ingredients in any snack!